A few Toads recently had the pleasure of attending Seatrade Europe 2023 in Hamburg. As one of Europe's largest port cities, Hamburg's rich maritime history made it the perfect city for this year's conference. We enjoyed exploring the city, experiencing the vibrant nightlife, and watching ferries and ships on the very active Elbe River. We did not, however, visit the Reeperbahn even though Debbie suggested a quick tour. We'll have to catch it next time! 
Seatrade welcomed us with a multi-day programme solely dedicated to river cruising in Europe, with a whopping 250+ new suppliers on board. We didn't get an invite inside the Commanders' Club this time round, but it looked like they had better food! 
On the first day of the conference, we were invited to attend the exclusive Seatrade Cruise Awards ceremony, which spotlighted the industry's best innovations of the past year. Atlas Ocean Voyages' Epicurean Expeditions won "Expedition Cruise Initiative of the Year", but guess who else had their moment in the spotlight? Sourcetoad! We were beyond thrilled and honored to be a finalist for the award for our OnDeck Experience Communication System. Eve graciously accepted our award plaque, and we all got to take photos with the head of the Hamburg Port!
Scaling Sustainably was the theme of this year's conference. The discussions around sustainable practices and technology's role in achieving it had everyone excited and interested in the future. The conference sessions and panels covered a wide array of topics, from the depth of logistics in ports to ongoing sustainability efforts in the industry. The conference delved into the importance of developing destinations, rethinking shore excursions, and fostering relationships within the industry. The industry's commitment to becoming more sustainable is clear, and Sourcetoad is excited to contribute to this mission through our own work. 
The show was impressive in many ways, and it was great to see such an impressive turnout for its return after a 4-year hiatus. While there wasn't a ton of technology on display at the conference, we did meet a great company called Airmont. They provide low bandwidth live TV streaming, originally designed for private jets, and a TV casting technology that we are definitely going to look into. We ran into our partners from the ICEWay, and Otalio. It was great catching up with them in person, discussing the conference topics, and learning about what they have coming up next.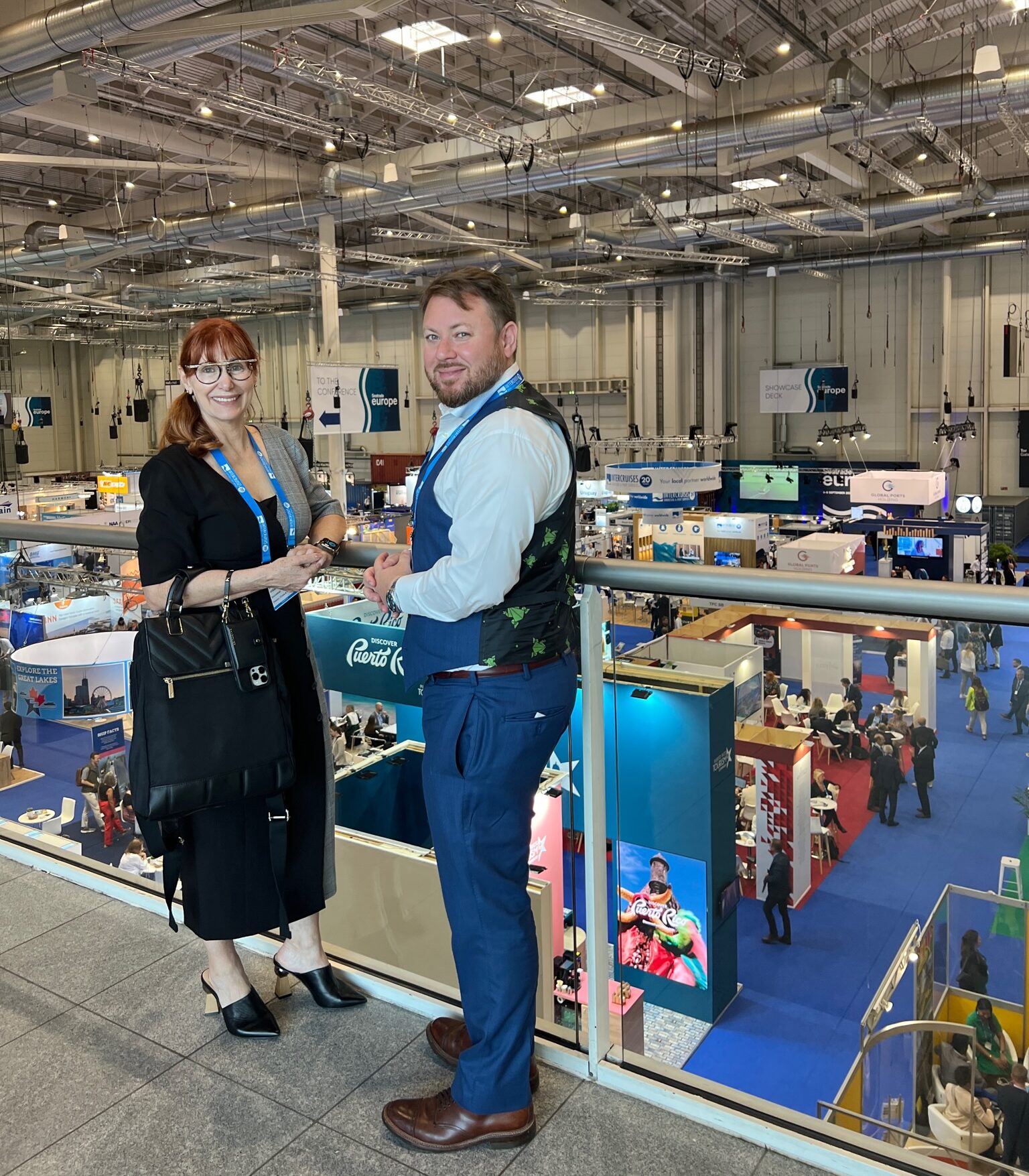 Seatrade Europe 2023 was a great place to network, share innovative ideas and discuss how we can create a more sustainable future in cruising. With every session and every opportunity explored, it was evident that the industry is not just riding the waves but making them. And maybe next year we'll clinch a win for the Seatrade Cruise Awards!
-Greg Ross-Munro