Simplify set up and maintenance of shipboard devices.
Manage and monitor all connected onboard devices.
OnDeck's IoT Management system allows you to control and maintain all connected onboard devices. Devices include:
Smart TVs

Smart Signage Devices

Interactive Signage

TV set top boxes
Digital Signage boxes

Raspberry Pis

Custom devices (such as contact tracing devices and wearables)
One management console for shoreside and onboard management.
The management console allows both shoreside and shipboard users to perform the following tasks:
Monitor the status of devices (how many are online, and which are experiencing issues)
Reboot devices
Update the firmware on devices
Update the application software of a device
Change a device's type (for example from a restaurant TV showing a football match to a signage device displaying artwork)
Identify devices (useful when there are multiple devices in the same area)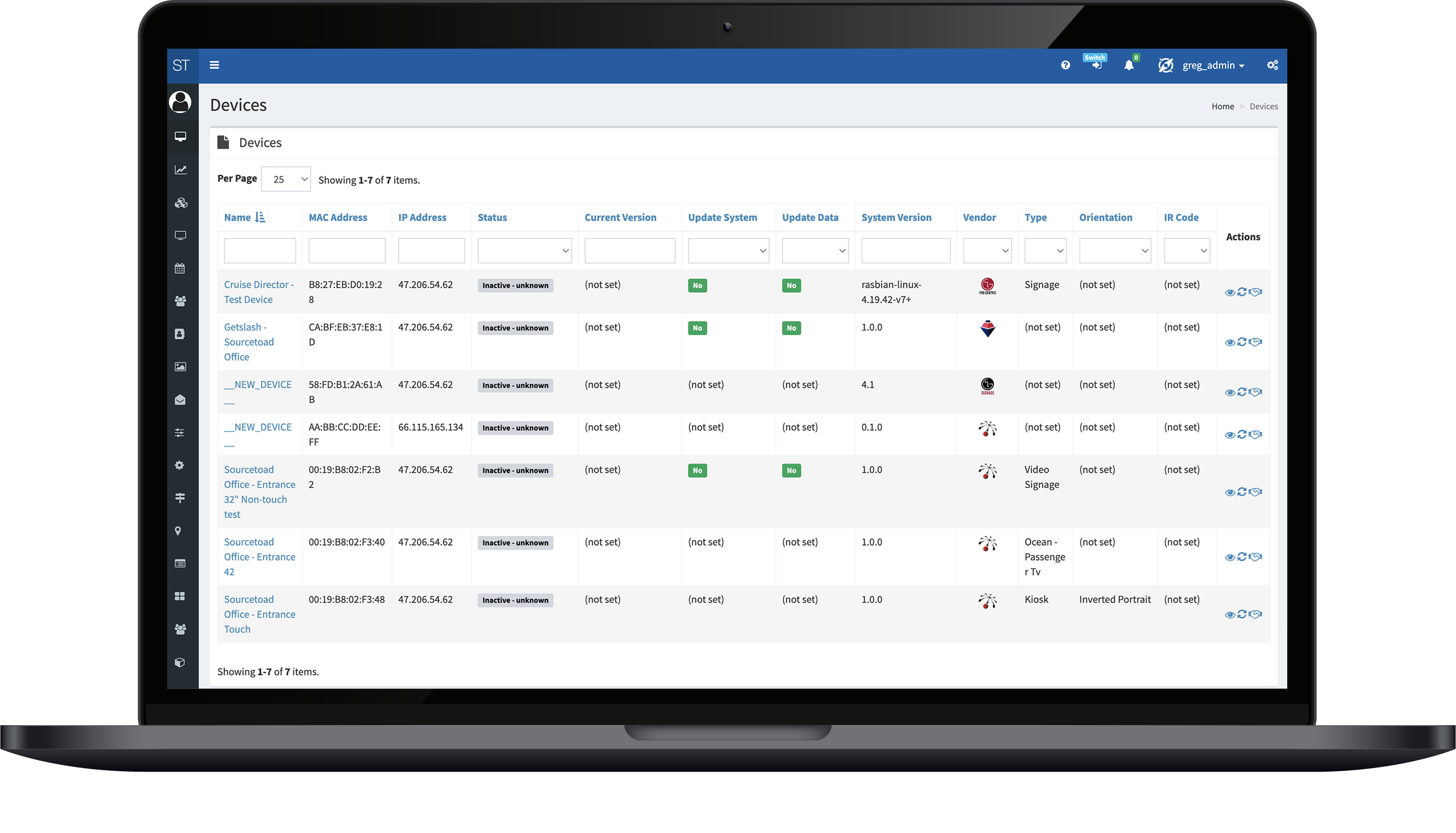 With our APIs and SDKs you can:
Communicate using our JavaScript SDKs as well as a well-documented RESTful API for developers looking to integrate

Manage your own devices

Receive messages from the

Notifications

module

Receive messages from the

Experience Communication System